We have a dedicated 24/7 phone line and an extensive database of services and activities that can give you the help you need.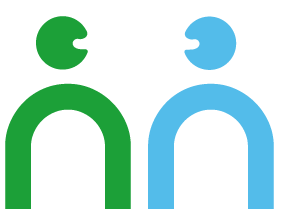 Need advice or support?
Feeling isolated or alone?
We can connect you to the
right
place!
connectNEL is a helpful and friendly signposting service created to help you get in front of the services and activities you need faster.
And you just made the first step
Our FREE service is available to everyone, 24 hours a day, 7 days a week, helping you to get advice when you need it most.
Our team is on hand to help you find support, information and guidance with a range of things including weight management, anxiety, debt and employment.
What we can help you with
Adult Services
Animal Welfare
Benefits Advice
Care/ Welfare
Child Services
Council Services
Covid & Flu Vaccinations
Debt Advice
Digital Support
Disability Services
Education & training
Family Services
Financial Help
Food Hardship
Fuel Hardship
Health & Wellbeing
Healthy Lifestyles
Housing
LGBTQ+ Services
Local Events
Medical Services
Sport & Fitness
Work/ Employment
If you're looking for something that isn't in the list, still get in touch, we will look into all enquiries and do everything we can to find the right  services for you.

The list is endless but here are just a few …
Therapists
Support Groups
Care Professionals
Social Groups/ Events
Childcare
Health & Fitness Classes
Outdoor Exercise
Legal Advice

We can help with a range of issues.
Not sure if we can help you ? There is no harm in asking
connectNEL is committed to finding local events, social groups, activities, support and organisations for the whole of North East Lincolnshire and is providing all the information you need on the Simply Connect web pages.
If you can't find what you're looking for, tell us by calling 01472 403403 or email hello@connectnel.com and we will do our best to find services for you.
Simply Connect for volunteers is a web site which is now managed by connectNEL to create a single place where you can search for opportunities to became a volunteer or register for volunteering opportunities across North East Lincolnshire.

Contact us... hello@connectnel.com
or submit the form below and let us help you